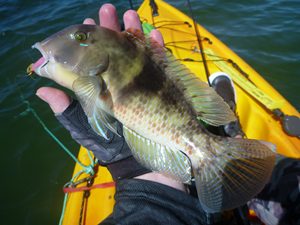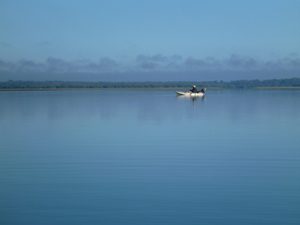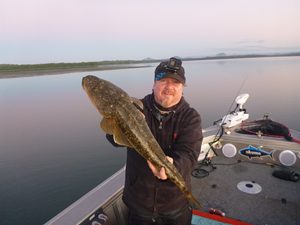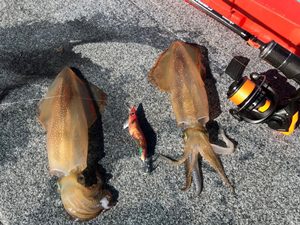 WINTER has been dealing us a mixed hand in terms of weather, however for those who have made the effort to get out on the water, the results have been pretty positive. We have landed some good catches of bream and flathead, with the influx of bait and seasonal change also triggering a stack of by-catch, including flounder, stargazers, some big whiting, random reef species and of course a tasty feed of squid. Here's some tips that have been working for us of late, both in terms of finding the fish and getting the bite.
estuary soft plastics
Peak Bite Times
We have found the fish biting throughout the day, however the morning bite and afternoon bite have still been the winner. This can be a tougher ask in winter, with cooler conditions, however it's worth putting the warm gear on and getting out there a little earlier or hanging around after much of the boat traffic has headed home early. This becomes even more important when targeting popular areas, shallow water or finicky species such as snapper and bream.
Shallow Water
The shallow water is a favourite for me throughout the cooler months and again it's worth getting there before everyone else or fishing it later in the afternoon. When fishing the shallows I am targeting flats and drains with less than a metre and a half of water, focusing on rubble patches, patches of weed, drains and slightly deeper sections on the flat. These shallows have been producing bream, flathead, whiting, flounder, tailor, trevally and more, as they actively hunt bait, such as prawns, squid and baitfish. estuary soft plastics
Deep Water
Many anglers prefer to fish deeper water in winter, with the water being so clear and the current often reduced due to smaller tidal differences and tide heights. There is also the added attraction of larger snapper entering the system, along with schools of tailor and big bream in spawning mode. Remember to check your local regulations regarding closures, along with size, bag and possession limits. Structure is often the key when targeting fish in deeper water, so keep an eye out on the sounder for rock and reef, wrecks, ledges, bait and fish. Patches as small as your kayak or boat is all that it takes to hold bait and attract predators.
Find the Bait
On multiple occasions over the last month I have been fishless for a period before locating the bait and then it has been a fish a cast. Keep an ear and an eye out for prawns or baitfish flicking or disturbing the surface and focus your casts around the edges of this bait. You can often go from a quiet session to half a dozen fish in no time once targeting an area that is holding bait. estuary soft plastics
Find the Run
No run, no fun is the saying and when dealing with the lack of run that is often found in winter, there are two techniques that I will employ. Try and locate areas where current is created, such as channels narrowing, points jutting into the channel and manmade or natural structure creating current breaks. This current and eddies created can assist predators with hunting and ambushing bait and can often be productive. On the flipside, if there is no current focus on structure and especially structure that is holding bait, such as rubble, weed and drop offs. This key structure can still be productive without current, however you may need to slow your retrieves to get the bite.
Downsize
With the variety of species around during winter and a lot of smaller bait in the system we tend to downsize our presentations, with the ZMan 2.5" GrubZ or Slim SwimZ being our go-to plastics, teamed up with a #1 or #1/0 TT Lures jighead. These plastics are a go-to for bream and flathead, while also accounting for jewfish, snapper, whiting and the myriad of other by-catch landed during winter. These plastics also respond well to almost any retrieve and I will normally rotate retrieves between a slow roll (slow wind), hopping (hop, hop, pause) and shaking (a few winds while shaking the rod tip, pause) retrieve, until I find what the fish want on the day or even stage of the tide. Over the flats the fish may want a faster, more aggressive retrieve and then when they drop off the channel edge with a falling tide they may prefer a slower, hop, hop and long pause. Likewise the bream may want a slow roll across the flat, while the flathead may prefer a shake and pause. estuary soft plastics
Lure Colour
Water colour and clarity will vary dramatically throughout winter, as will the brightness of the day and for this reason it is essential to carry a few different lure colours. Westerly winds can create crystal clear water and at times a very natural lure colour is required to get the bite, such as a Bad Shad, Opening Night or Baby Bass. At times when the water is dirtier or the conditions dull, then a darker silhouette colour can produce more bites, and I also include a fluoro colour in my kit, just in case, such as a bright pink or chartreuse. There is one colour though that has excelled throughout winter for us and I have heard this from other anglers as well, Midnight Oil. This colour combines the UV reactive qualities of the super popular Motor Oil colour, with a silver fleck that creates a natural scale flash in the water. After fishing a bunch of colours throughout winter, this is now the first thing tied on.
Go Light
We hear it often, go light to get the bite and this can be even more important in winter when the water is clear. I will generally fish a 7' 2-4 or 3-6kg spin rod and 20-30 size reel loaded with 8-10lb braid. Leader wise I will commonly fish 10lb Platypus Stealth FC Fluorocarbon, which provides good security against flathead, while still being fine and clear, however I will also carry 8lb and 6lb in my kit, especially during winter, as you can't catch the fish if you don't get the bite. estuary soft plastics
Scent
Scent has proven itself to me over and over again. Bite gets quiet, add scent, fish on. Fish aren't committing to the strike, add scent, fish on. It just works too often to be a coincidence, so add scent to your soft plastics, especially if the bite is tough or you're fishing slower.
Squid Jig
Winter is squid time and it's amazing how often squid will follow and grab your soft plastic and you just think it's weed or rubble, until you finally see them. It's also frustrating how difficult they are to hook on a soft plastic and how distracting they are when you can see them but can't catch them. Squid jigs are not expensive and it's worth having a couple in your kit, just in case you come across some squid. A few casts and you could have a side of calamari to go with your fresh fish. estuary soft plastics
That's a quick wrap of what's working for us at the moment and hopefully there's something in there that can help you get hooked up. Get out there early and make the most of those magic winter days, the influx of bait and the variety of species on offer.
See you on the water…
For more tips from Justin, click here!