WINTER on the Gold Coast can only mean one thing – snapper! As the water temperature has slowly slid into the low 20s and the hard southern current ebbs, snapper move back onto the local reefs to fatten up and spawn. With them will come yellowtail kingfish, jewfish, pearl perch and cobia, which makes every drop a lucky dip where you could get bricked in the blink of an eye.
The great thing about winter on the Gold Coast is the beautiful calm conditions that sometimes hang around for days on end, making for easy access to the local bars and the snapper grounds. And if you happen to luck out you can do it all again the next day, with a bit of extra intel under your belt. The variety of fishing methods for snapper appeals to anglers.Gold Coast snapper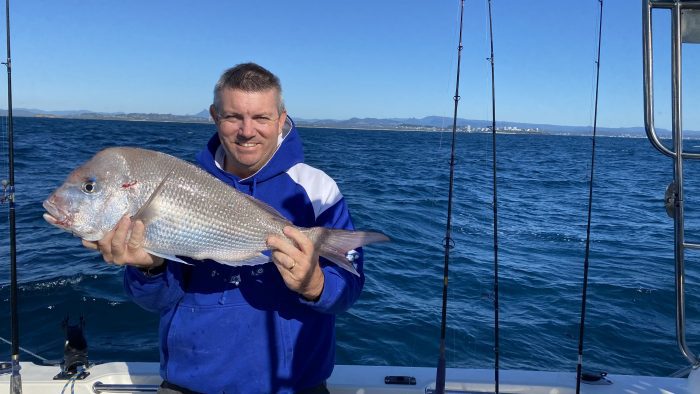 Lure anglers use soft plastics, while others are hardcore bait fishos, but there are those who hedge their bets and use both. Drifting is very popular because you can cover a lot of ground, picking up fish as you go, or you can anchor on a school. Usually it is the weather and sea conditions that will dictate what method will work best and you have to be adaptable to give yourself the best chance of landing a fish.
My preferred method is bait fishing. There is just something about watching line fly off the reel and when you flick the bail arm, the rod loads up and the reel starts singing. It gets the blood pumping. Snapper are dirty fighters and will try every trick in the book to bust you off. As any seasoned snapper fisher can tell you, those head shakes are a dead giveaway of a good knobby.Gold Coast snapper
Use your sounder to find a decent show on some rubble or pinnacle, and the snapper will usually hold on the back edge in the eddy that the bommie provides. If bait fishing at anchor, use berley and plenty of it. Some snapper can also turn up when you least expect them. They've been caught off the beach, the sand pumping jetty and in the Seaway, where an absolute brute of a fish was caught recently.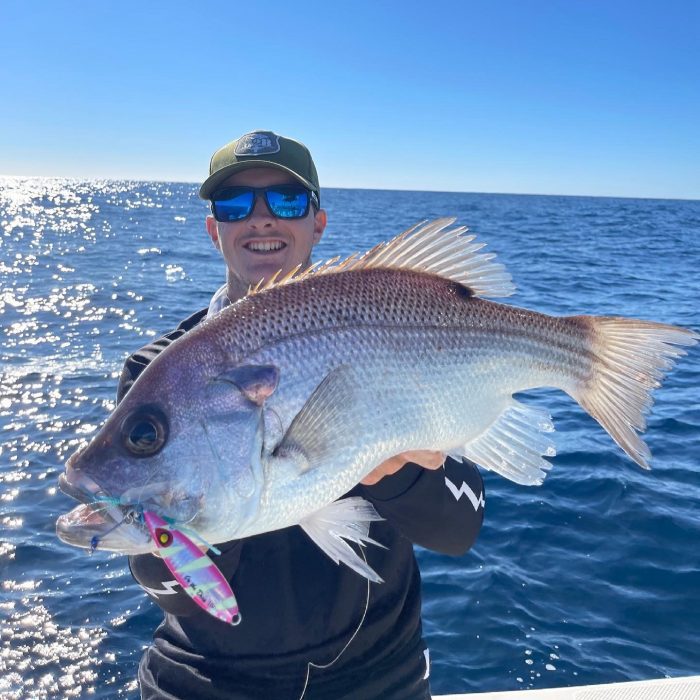 A reminder for anglers in Queensland that there is a closed season for snapper from July 15 to August 15. Don't get caught out with that trophy fish, as it could cost you dearly. Good mangrove jack are still being caught in the creeks and rivers and the flathead are starting to come on. The gin-clear water means you'll have to be stealthy in your approach, because any shadow or noise will put the fish off.Gold Coast snapper
As we get those big lows moving across the state and parking themselves over the southeast, the keen fisho's mind turns to bigger foe and heading north off Double Island and Sandy Cape to chase reds and cod. A few of the boys headed out for a great mixed bag in what ended up being trying conditions, despite the great forecast from the BOM.Gold Coast snapper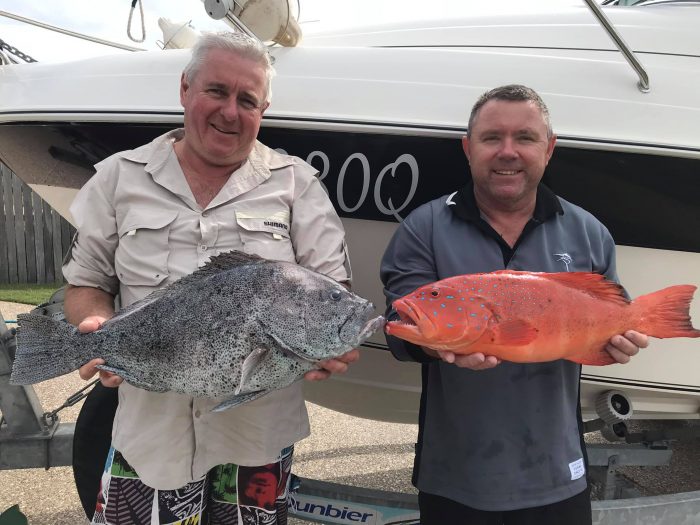 Local bars haven't really changed much from summer, despite the big seas and flooding a few months back. The Tweed Bar still has the big bank out the back and it is getting wider. The amount of sand building up inside the bar, particularly on the southern wall, should be of concern for boaties heading out. Currumbin is very shallow and difficult to cross on half tide, so use extreme caution.Gold Coast snapper
Tallebudgera Creek isn't much better, and in my mind should be avoided. The Seaway is good as usual.
'Til next month, bent rods to you all.
To read more about the local fishing at this time of year, click here!