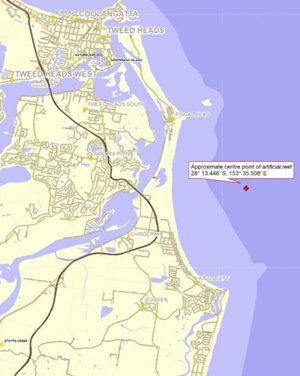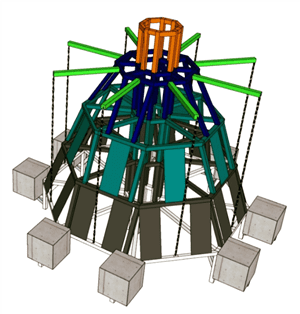 NSW's newest offshore artificial reef will feature a specially designed 10m high "fish grotto" as well as innovative "arrowhead" reef modules boasting unique habitat features to attract and hold key sportfish including Spanish and spotted mackerel, cobia, kingfish, amberjack and samsonfish.
DPI has awarded a contract for Pacific Marine Group to construct and install the new reef off Tweed Heads. The reef will be deployed 7.5km southeast of the Tweed Heads river entrance in about 25m of water. The centre point of 28° 13.446′ S, 153° 35.508′ E lies about 2.5km off the coast of Wommin Bay.
Following detailed stability assessments, the design phase is now complete with construction of the modules underway. Stay tuned for more info on the installation, which should take place in coming months.
The grotto and various module clusters will be arranged to maximise upwelling of localised currents, meaning the reef system will provide habitat for a range of target species including pelagic sportfish as well as mulloway, pearl perch, snapper and various bait species.
The Tweed Reef will be the 8th purpose-built offshore artificial reef deployed off the NSW coast. Reefs already deployed include Sydney, Port Macquarie, the Shoalhaven, Port Hacking, Merimbula, Newcastle and Wollongong. See the DPI website for more details.
The offshore artificial reefs program is another great example of your fishing fees at work!
Click here for tips on fishing off the Gold Coast and Tweed region.